Get To Know Your Car Better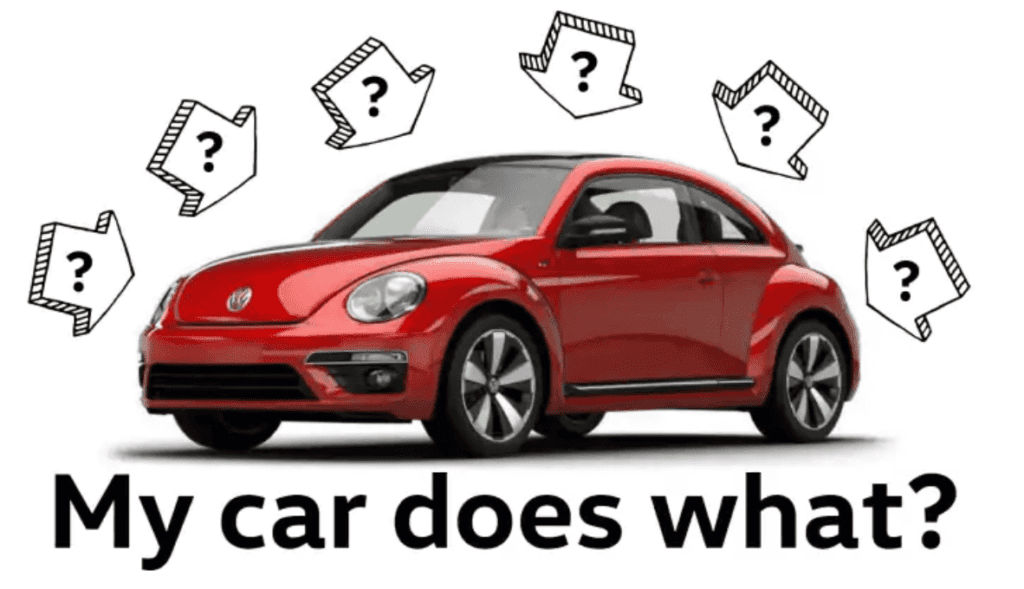 Safety features explained!
Autonomous braking?
Forward collision monitoring?
Blind spot monitoring?
Vehicles today are absolutely loaded with safety features and new technology, but do you actually know what it means?
Plus, features are improving every model year making it hard to keep track of them all!
Check out the videos below to educate yourself on what some of the amazing features do and how best to operate them.
Please feel free to contact us if you have any questions or would like a demonstration
Back-up camera / Back-up warning and more!
Back-up cameras help you see objects directly behind you while backing.
Remember to always look over your shoulder and in your mirrors as you back up.
What It Does: Shows a wide view behind your car while in reverse, even at night.
What It Does Not Do: View may not be clear if lens is obscured by snow, dirt or direct sunlight.
Anti-lock Braking System - ABS
Anti-lock braking systems (ABS) help you steer in emergencies by restoring traction to your tires.
What It Does: Helps prevent wheels from locking up – possibly allowing the driver to steer to safety.
What It Does Not Do: May not shorten stopping distance; pedal may vibrate or push back – that's normal.
Blind Spot Monitoring / Lane Change Assist
These monitors warn you of cars driving in your blind spots. They may provide an additional warning
if you use your turn signal when there is a car next to you in another lane.
What It Does: Uses a symbol, sound or vibration to let the driver know there are vehicles located in their blind spots.
What It Does Not Do: May not detect motorcycles or very fast moving vehicles.
Forward Collision Warning / Autonomous Braking System
This feature can sense slow or stopped traffic ahead and urgently apply the brakes if the driver fails to respond.
What It Does: Uses sensors to track cars ahead and automatically slam on the brakes in an impending crash.
What It Does Not Do: It can't always prevent a rear end collision, but may lessen the severity.
Lane Departure Warning / Lane Keep Assist
Lane departure warning systems alert you if you're drifting out of your lane using visual, vibration or sound warnings.
What It Does: Uses sensors to track cars ahead and automatically slam on the brakes in an impending crash.
What It Does Not Do: Driving when lane lines are covered or faded.
Tire pressure monitoring system
Tire pressure monitoring systems (TPMS) may warn you if your tires are under- or over-inflated,
helping increase your fuel economy and even potentially preventing a tire blowout.
What It Does: Lets you know if tire pressure has changed; common in change of seasons – especially from warmer to colder.
What It Does Not Do: May not specify which of the tires needs attention.
Not only maintains your set speed, but your following distance as well; provides some limited braking.
What It Does: Automatically speeds up and slows down your car to keep a set following distance relative to the car ahead.
What It Does Not Do: You need to understand how much braking the system can do-some will brake to a stop, most will only brake so much.
Adapts to changing roadway conditions – such as curves – to better help illuminate the roadway along your path.
What It Does: Headlights actually move side to side as the steering wheel turns.
What It Does Not Do: Does not automatically switch from low beams to high beams.
Electronic Stability Control
Helps prevent loss of control in curves and emergency steering maneuvers by stabilizing your car when it begins to veer off your intended path.
What It Does: Works automatically to help the driver maintain control of the car during hard steering maneuvers.
What It Does Not Do: May or may not prevent a rollover. Will not apply hard braking or steering automatically.
Automatic Parallel Parking
Helps guide you into a parallel parking spot after searching and finding a viable option.
You still are responsible for braking and monitoring your environment.
What It Does: Automatically steers the car into a parking space.
What It Does Not Do: Brake or automatically shift gears
Lauria Volkswagen is located at:
55 Benson Court • Port Hope, ON L1A 2V6